By Web Launch Local | September 2, 2019 | Leave a comment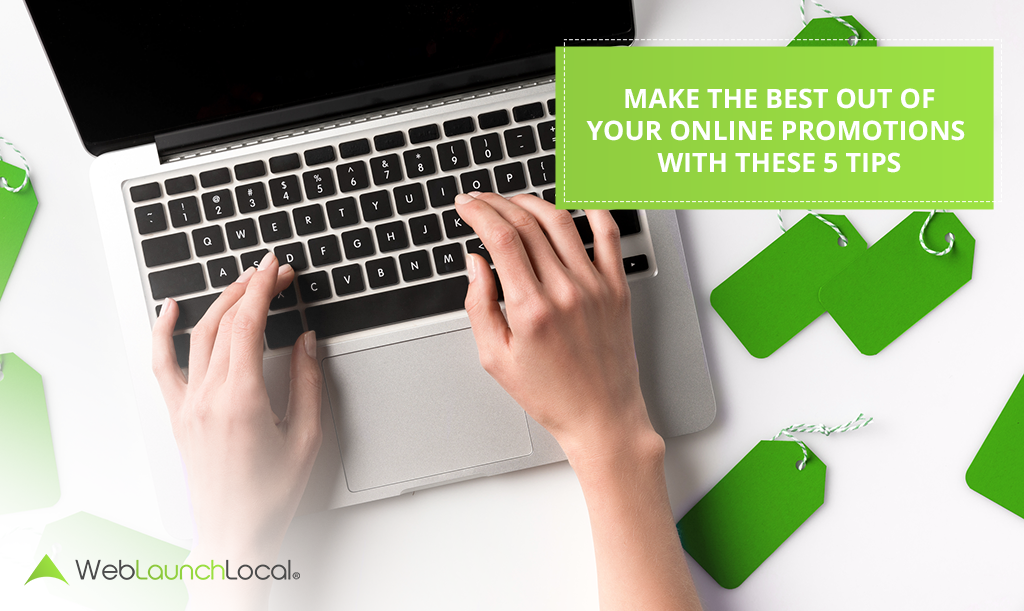 Discount promotions and sales are some of the best ways to attract new customers and "upgrade" the ones that you already have. They can also be a double-edged sword if mismanaged, however, and while they can certainly turn heads, they can also kill your profits and attract unqualified leads only looking to save money. 
Cleaning businesses can benefit greatly from discount sales and other similar promotions, such as the use of coupons. They are a good way of attracting more long-term customers, and to showcase every level of your cleaning services. This is especially useful if your services come in deluxe or "deep clean" versions. However, there are also a few pitfalls that you should avoid when planning these events. Here are some pointers to help you out!
1. Set clear objectives
Assigning discounts randomly to your service is a great way of hurting your overall profits badly. It's necessary to give every offer a clearly defined purpose so that you can measure how successful it was. Take some of the most popular reasons why businesses offer discounts: Luring in new customers, engage an old customer who no longer buys from you, promoting a new service, etc.
If you define your goals clearly, you can do a better job choosing how aggressive your tactics will be. That means you can also pick which services or packages will be discounted and how much of the base price you will be shaving off. This flexibility can only be afforded if you do your homework beforehand!
2. Be very clear about your sales 
If there's a thing every type of customer hates is to be misled when it comes to discounts and offers. Not only should their conditions and the price drops be always clearly defined so that anyone can understand them, but they should also invite the customer to make on-the-spot decisions about hiring you. Offering a 20% discount on the first three regular-basis cleanings is a good way to entice new regular customers, but you should phrase your offer in a way that's clear how the rest of the visit will be full-priced. If you know how to respond to customer complaints, then you know you don't want to get them because of a faulty promotion.
Defining the valid time frame and what restrictions apply to your discounts is also an important step. Your audience should understand how and when the sale will take place when their coupons expire, and if they can be combined with other existing promotions. This is where an effective call-to-action will help you turn heads, then explain the limitations once they've been lured.
3. Timing is key
Discounts, coupons, and sales are not effective just because they drop the prices by a large margin. While they might attract the type of attention you want, they also need to be timed so that the right people are lured at the right time, which is when they're more willing to spend on your service. If you time your promotion well, your engagement and ROI will be boosted and you won't hurt your profits. For example, if you offer a deep cleaning service, it will fare better if you make a "Spring Cleaning Deal" around the time people are doing it on their own.
The data you collect from your website is also good to plan future sales and discounts. When you see a spike in interest about a particular service around a certain time or with people of a particular area, you can cater to that interest with a sale or other targeted promotions.
4. Watch out for your margins
Let's be honest, giving out discounts and coupons with zero planning behind them is a great way to mess your ROI up and lose business and money down the line. It's vital that you define an acceptable margin of investment per customer to not hurt your bottom line. Let this ratio dictate how much you're going to shave off the top of each of your prices.
But, if your goal is to attract new customers, you have to adapt your strategy. That means you can bet on steeper discounts and more aggressive tactics in order to secure lifelong customers, the value of whom makes up for the small cost of the money you lost on your sale. In short, getting continuous business from customers offsets the minimal loss of money from the discounts you give them.
5. Be creative
Putting some variety in your sales will make sure that potential and lifelong customers stay interested in your services. Instead of going for the usual price drops that everyone expects, you can try to offer an upgrade to the premium services for a fraction of the cost. That way they will be incentivized to know those services better and ask for them in the future.
Doing so will help you keep your margins within an acceptable range, and you won't hurt your earnings. It also helps to keep the customer's interest since being offered the same sales and discounts year in and year out can get boring. You can get house cleaning coupon templates from around the internet and leave them in the homes of clients who have scheduled a once-only visit. 
If you don't want to handle physical coupons, try the online version of them. How do online coupons work? Just the same as physical ones! Try using QR or bar codes in yours so clients can feel more legitimate when using theirs.