By Web Launch Local | February 17, 2020 | Leave a comment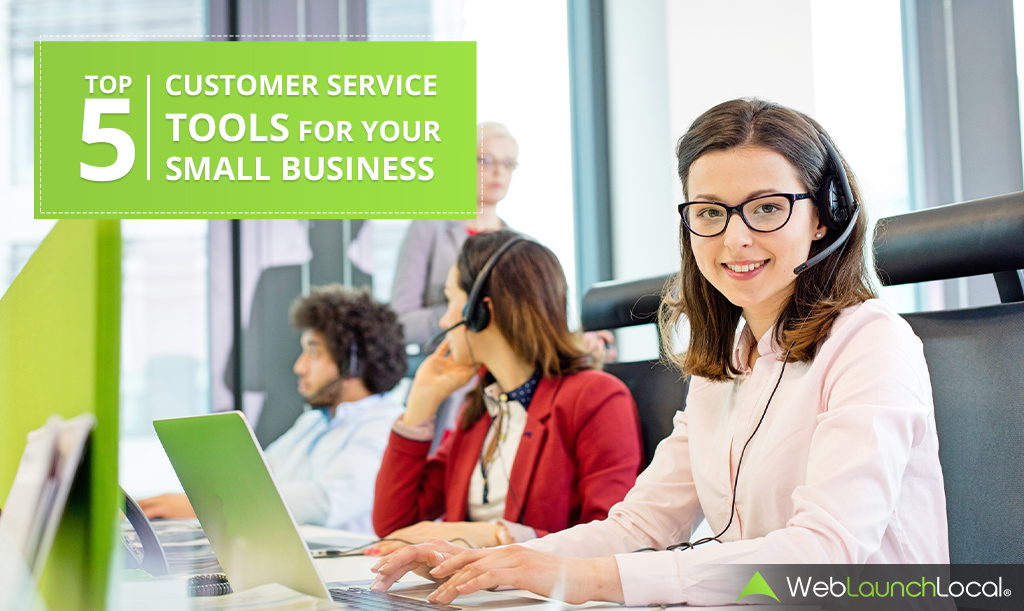 Customer service is a big deal. Most of the time, what makes a small business stands out among their competitors is a fast response and a quality service. But, the issue is, being a small business means that you don't have the personnel, time, and resources to deliver attention to all your clients and possible clients. Luckily for you, there are excellent customer care tools and apps that can help you manage this. Keep reading and discover the right one for you.
Being a small business, one of the first things you have to figure out is your customer service systems and procedures. Happyfox is a versatile yet straightforward live chat tool that integrates automatic responses, customizable chat interface, and frequently asked questions in one single place. This tool doesn't require you to know code writing: it's a ready-to-use chat that you can install on your website in a few minutes. You will assist your visitors and future clients in real-time, increasing your sales chances.
Freshdesk is a chat tool as Happyfox but more complete. Freshdesk is considered an omnichannel, AI-driven, and self-service solutions for website visitors and clients. This popular tool allows you to streamline all your conversations in one place, and also saves you time by automating repetitive work. So, whenever your clients contact you by email, social media, or website, you'll have all the right settings to give them excellent customer service.
For some businesses, phone support is the best option. You may think that nowadays everyone prefers chat, but you will surprise how many folks would rather talk to someone on the phone. This is typical behavior in people over 30 or perhaps in complex industries that benefit from a compelling and personal contact. Whatever is your case, Aircall will make your job so much easier. Ou won't need a call center; with this customer service tool, you will have share voicemail, call routing, monitored calls, and much more. Tracking and evaluating your service will be an easy and valuable task.
If you are selling a kind of service than often requires or works with lots of information, maybe you have trouble educating your customers about your product or their problems. Having well-taught customers will increase your sales and improve your brand popularity. Knowledgeowl is a tool than helps that kind of business to educate their customers and allowing them to help themselves, creating an easy-to-navigate resource base. Every time a visitor asks a question, you can archive and publish them to enrich your customer service database.
In this same complex-industry, your customer's digital adoption is of great importance. If you have a system or app, but is confusing or intimidating for your clients to use, then your sales would likely decrease. Whatflix's goal is to "empower users on their digital adoption journey," analyzing and development a journey for every type of customer. This tool will help your possible customers to understand the importance of your system, educate them effectively, and delight them.

There you have it! These tools surely will help you develop your customer service to a new level. But, if you need help with your digital marketing plan or simply get more leads for your business, we can give you a hand. Contact us on our website.