By Web Launch Local | June 22, 2017 | Leave a comment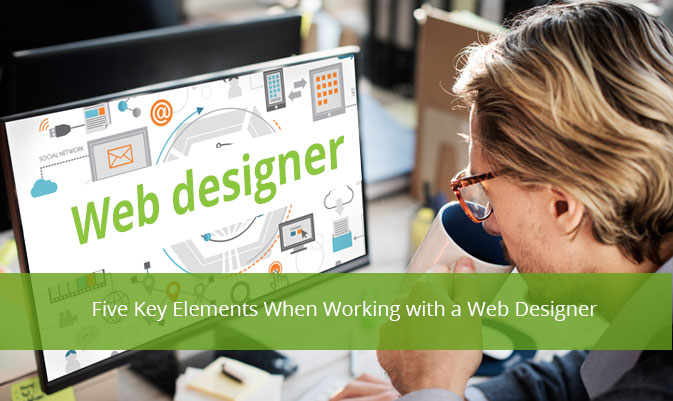 When it comes to designing and launching a new website, a lot of entrepreneurs get stuck on the details says Christopher Swartz who runs Webdesign499 who offers Web design and SEO in Palm Beach FL area. Users can get much so tangled, that they could find themselves delaying the launch of their new company when they are overthinking what their website should and shouldn't look like, what it should and shouldn't do and they are getting a lot of conflicting advice from friends and fellow coworkers.
When it comes to great website design, it is best to always consult with an expert. You may only build one website in your lifetime if that, but a web design expert builds hundreds or maybe even thousands of websites in their lifetime. They really know what they are talking about. So rather than try to go it alone, use this guide as a way to help spark up a conversation about your website with an expert. You want to know the jargon and the functionality, but you don't want to worry about the details of how these things are going to work. Your only concern should just be that they work. And let the web design expert take care of the rest.
The first thing you want to consider when you are working with a web designer is the overall look and feel of your website. While this is not necessarily the most important thing to your web designer, it is what is going to be important to you: you want to love the way your website looks and feels. So get that off the table right away. Be open to what your web designer suggests regarding design and color scheme because remember – this person is an expert. You might just really like the color blue, but they can tell you that blue is hot or not.
The second thing you want to consider when working with a web designer is the features your website will have: will there be an email collection opt-in? Will there be a free give away? Will you sell products directly on your site or redirect for payment? These are all important questions to help your web designer piece together what your website will look like and how it will function.
The third thing to consider when working with a web designer is the time it will take to actually go from zero to a functioning website. It's important to get a deadline when you first decide to hire a web designer. You don't want to be ready to launch your business and then be waiting on your website. A good web designer will be able to tell you within a few days how long the website will take. Use the time you have while waiting for your website to create content and write blogs that you can post if that is something you want to do. Don't wait for your website to launch to start adding content. Your web designer can help you upload all of that information.
The fourth element of your website that you want to consider is how people will be able to reach you. Do you want to be able to converse with your clients or customers online? Will they be able to contact you through a form or will you require they call you to set up an appointment? Remember that most people like to do business online so if you are asking people to call you, consider setting up a chat function or a warm-call generator so that you can call them after they input their phone number into the website. Sometimes, people just don't like to call other people. It's just the world we live in right now.
Finally, you will want to consider how much you are willing to spend on a good web designer. Remember that the web designer will take your idea and bring it to life. "Web Design an art in itself when done properly," say Christopher, ask yourself how much is that worth to you to have it done right the very first time? Think about how much time it would take you to learn these skills and to implement them in such a way that you can start making money back. Think about how much time you are taking away from the operation of your business in order to learn web design. A good business person knows their strengths and weaknesses, and if one of your weaknesses is web design, or if you don't have time to design your website, trust a professional to get the job done right. It's worth your time and money to invest in a professional web designer.
I want to thank Christopher for his contribution to this article and if you're looking for Web Design in West Palm Beach reach out to Christopher and his team!