By Web Launch Local | March 5, 2018 | Leave a comment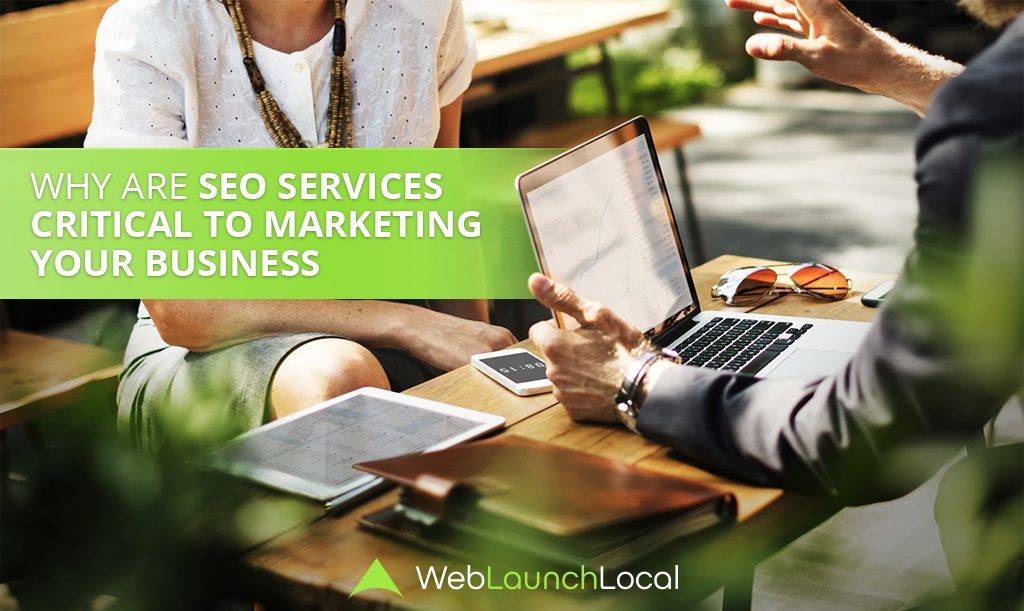 In today's online market, competitiveness is evident. You have tried different advertising strategies that should have helped to increase the traffic to your website, but was it enough? SEO is now an essential online marketing strategy that involves keywords and being first in the search engine results page, and keywords are the most common words that users type when searching for information from the web.
Before diving into the world of SEO marketing, here are few things that you should know:
What is SEO and how does it work?
Search engine optimization (SEO) refers to techniques to ensure that your website will be found on search engines such as Google, Yahoo! and Bing, when words or phrases searched for, are relevant to your business. Thus, making your website more visible to people who are looking for your product or service via search engines.
As an internet marketing strategist, SEO trained staff knows how search engines work and use their knowledge so that you are getting the most traffic possible to your website. They will make changes to your website that will make it easier for search engines to understand your content so that it will be on the first page whenever the keyword or phrase is typed in.
You can get hits from other favorite websites as well when that happens, Google cares about it more than other websites (as in your competitors), and it will automatically display your company much higher in the search results.
In simpler terms, a search engine like Google will scan your website, looking at design and content to help them determine what type of topics your website discusses and how user-friendly the place is. This process helps the search engine deliver more relevant and useful search results to its users.
What to look for in hiring an SEO agency?
In searching for SEO agencies through the internet, have a checklist that for these qualities that you want in an SEO Agency:
The ranking is a measurable way to tell how good your website is. The company should have specific ways to improve your website's rank. Ideally, this should include extensive site analysis, and you can ask them just how they would achieve this goal. Get the nitty-gritty details. Web Launch Local says, "We believe in getting you highly targeted customers through all sources of online advertising." this should be one of the qualities that you look for in an agency, all too often substance and driven passion are lacking in other SEO agencies.
Any SEO Agency would know that getting links and linking other websites is essential in search engine optimization. Thus, performing advanced analysis of your website's linking structure is required to offer alternatives to improve it. This begins with getting a deep understanding of your business' unique goals and transforming them into a complete online experience.
Communication and Customer Care
Any SEO agency is obliged to ask for all of your contact information, as well as offering theirs. More importantly, you should be able to get updates regularly as to your website's process, at any time of the day.
In addition to that, all of your questions should be answered within a reasonable limit and always available for amendments. A company's mission should allow clients to feel that they are trustworthy and reliable.
Keyword optimization is a critical step in this matter. It plays an integral role in search engine results page (SERP). One wrong move would result in lapses and worst, no return on your investment. The SEO agency should be able to distinguish and optimize the best keywords that will drive qualified traffic to your website.
Choosing the right SEO Agency is hard, and it should be taken very seriously. You should hire an agency that will have a vision for your company.  Although there are a lot of aggregators waiting to pounce if you do not know SEO, you should take a good look at this list and use it as your guide to finding a reliable SEO agency.
Why is SEO important for your business growth?
SEO is not only about building search engine-friendly websites, but also it's about making your site better for people, too, and this is a great way to earn targeted traffic — people searching for what you offer. Search engines are bridges that provide paths, making the connection between your website and the people seeking your type of business.
Targeted traffic can provide publicity, revenues, and exposures like no other medium can give.
Here are reasons to grow your business with SEO:
Users don't usually look past the first page of the SERP (search engine results page) of search engines when they search. So, that's why it is vital for businesses to improve their ranking so that they can expand their visibility in the search engines and reach potential customers.
Majority of the people are frequent online shoppers.
Most users click on websites that are on top of the result pages from search engines. These websites have optimized their sites by inserting commonly typed queries. Additionally, this will improve the user experience and the usability of the website.
People trust the search engine to provide the best results on the first page viewed.
Users trust search engines when it comes to finding solutions to their problems. When your website is in one of the top positions for the keywords that the user is searching, it increases the website's credibility.
SEO can boost promotion of your website.
SEO is the right way for social promotion of your website. Making your site SEO-ready, helps boost rankings, and the content is placed where searchers can find it. This advantage can help you gain visitors and promote your website.
It is cost effective and reliable.
Compared to other online marketing strategies like social media marketing, email marketing program, and PPC (Pay-Per-Click) marketing, SEO can give a good return on investment. PPC may provide more revenue, but SEO is your foundation in your online presence.
It will not discontinue anytime soon.
As the search engine's rapid development, there are no hints that SEO will cease to be useful in being an internet marketing strategy. Even images, audio, and video rely on keywords as much as websites do. Moreover, links ensure continued success for SEO techniques as long as it still exists.
People are regularly using the internet, and this is where customers go to find potential products and services. By doing SEO, you will increase the quality of your website without hassles. Optimizing your website can help search engines to recognize it better and give you higher rankings. SEO's approach can drive more traffic to your site, acquire customers, and make sales. Also, it's about making sure that your content isn't just text but the proper content material. Search engines take up the quality of your content and its structure into consideration for ranking purposes.
Investing in a credible SEO firm is more important than ever. It is imperative that your business must have an SEO strategy if you want to stay on top. SEO is one of the essential online marketing strategies that can help with your online presence and credibility.
Tags: how important is seo to the success of a website, importance of seo in digital marketing, why is seo important for your business growth, why seo is important for business, why seo is important for your online success