By Web Launch Local | July 1, 2018 | Leave a comment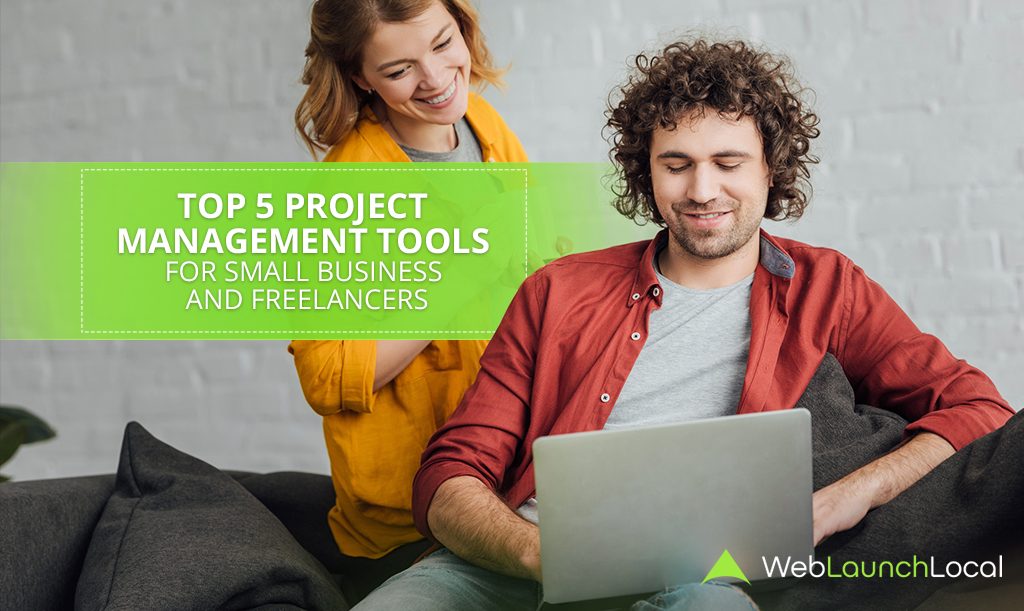 Project management has been commonplace in many large companies for years now, with entire departments under the supervision of a project manager, for example.
But what happens when you have to manage your own projects? Many small businesses and freelancers aren't in the position to hire someone to manage projects solely. But, having the right tools and skills to make a plan run smoothly is the key to success.
Here are five from project management tools top 10 to use for your small business!
1. Active Collab
Active Collab is one of the powerful yet straightforward project management tools that are perfect for your small business. It can support you and your team to stay organized when you outgrew email. Honestly, it's more than that—with its plenty of helpful add-ons—it's a one-stop solution for all of your projects. You can get a comprehensive overview of all team activities, delegate tasks to your team issue invoices to clients and track time spent on individual tasks.
With its free 30 day trial,  you will get access to all its features and see how a smooth project workflow can add value to your small business from day one.
2.  Zoho Projects
If you require a tool that can help you visualize the timelines of project milestones, Zoho Projects is the best system to use this 2018. This tool is perfect for small business owners or agencies because it uses Gantt charts, assignments and timesheets to track your billable hours.  
3. Trello
This platform gives you a shared perspective on any project. It's completely free, so probably an excellent choice for those of you who have just gone freelance. It's also very visual – appealing to those of you who prefer to see all your tasks laid out on screen.
Trello has features that you can use to create boards that include lists where you can drop and drag items between lists to show progress. So there's the 'to do,' 'doing,' and 'done' boards. It's simple yet effective.
4. Microsoft Project
Microsoft project comes along with your purchase of office 365. It allows for secure collaboration, analytics for decision making, scheduling of resources and more. This project management tool is great for anyone who doesn't want to use multiple vendors for software of their business since Microsoft office comes with almost everything you could need for collaboration.
5. Asana
Asana allows you to move work from start to finish. You can see progress for any project at a glance without sending an email or schedule a status meeting.
You can also turn conversations into actionable tasks so that you can take the next step in your project. It may sound a tad simpler for some, but these some project management tools 2018 do the job if you need simple task management.
Successfully managing clients and projects rely on having the right systems in place to keep track of where you're up to. An online project management tool can help you no matter where you are or what you are doing. It's something that you can access from both your desktop and mobile, no matter where you are or what you're doing. If you desire to learn more about project management, seek help from a professional digital marketing agency.
Tags: project management tools 2018, project management tools top 10