By Web Launch Local | July 1, 2017 | Leave a comment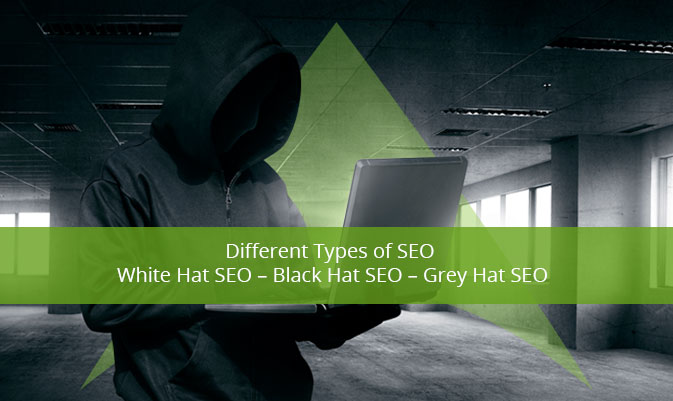 I read an interesting post in a Facebook group, the person wanted to know who are the top white SEO's in that specific group. I happen to be an SEO, but I don't claim to be 100% white hat so I thought this would be a good opportunity to explain what types of SEO there are and our view on them.
I find the whole "White Hat SEO" definition means different things to different people. What we tend to see is people who want white hat are looking not be penalized by Google for building links, not necessarily using white hat practices.
What is white hat SEO?  Google feels that simply its backlinks that are earned buy sharing great content or telling a great story and others link back because they want to share that content or story with its users. The high majority of small business cannot afford the time or money to do this. You would be looking at a starting price of somewhere about 5000.00 a month for this kind of service.
What small business really want in an SEO Company. They want a company who will work hard to do what's right for their website and business, and who builds links that will work though all of Google's algorithm updates. The confusion is they assume thats what "white hat SEO" is, and in reality, that is not the case.
The different kind of link building.
White Hat – Earning backlinks but creating great content and naturally gaining backlinks by people sharing content. This could also be done through blog outreach. It also includes proper on page optimization based on Google's guidelines.
Grey Hat – In my opinion, this accounts for about 99% of what small business receive from their SEO provider. Even White Hat gurus purchase links for their clients with blog outreach and that violates Google's backlink policies,  even though the backlinks are quality and will withstand Googles updates in most cases, its still not truly white hat SEO. You will find some people perform blog outreach and use PBN's (private blog networks) for grey hat SEO.
Black Hat SEO – In short, it's a more aggressive systematic approach to ranking a website. Black Hat SEO, the backlinks are built using systems with a combination of grey hat techniques and aggressive link building using parasite website profiles. The content and backlinks are usually done through automation tools that use article spinning keeping the content unique (just passing googles filters) however the content doesn't make any sense, hence the phrase spun content except for the anchor text that's link out and use software like MR and GSA to a bunch of backlinks at a time.
I don't think many companies use black hat SEO for client work, it's usually for SEO's who make money by building their our sites like lead generation SEO, and affiliate SEO.
We believe in testing what works, Google does communicate with the SEO community but you have to take everything they say with a grain of salt because when applied it may not actually provide your sites the best results as we have found. Don't get me wrong, I take what they tell us very seriously, but we aways test to make sure it works for our clients and quality is always our first priority.