By Web Launch Local | January 3, 2017 | Leave a comment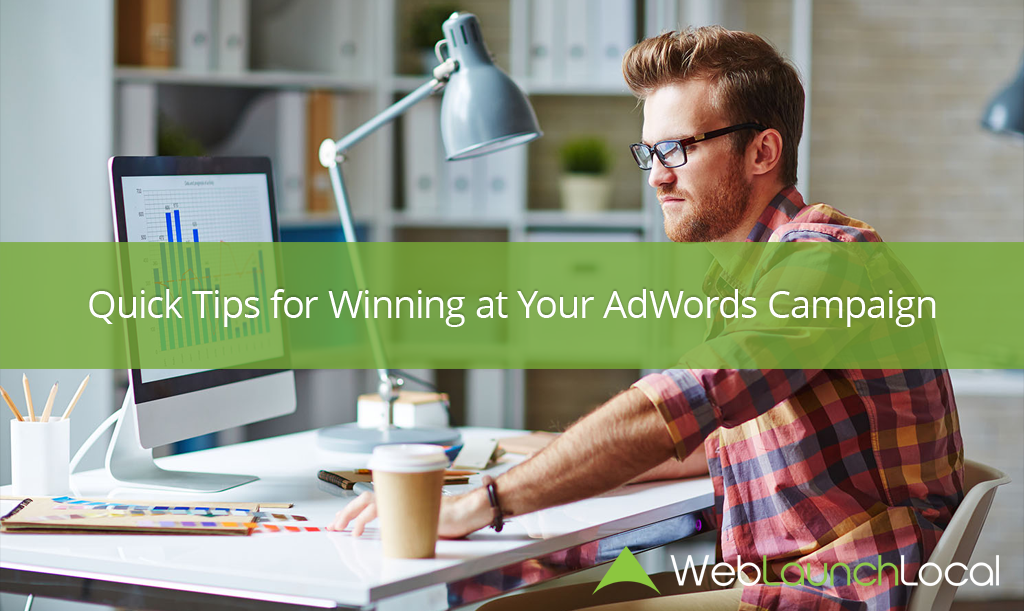 Every industry has its unique challenges and for the Cleaning Industry, this is no exception when running a profitable Google AdWords campaign.
Here are a few of our clients who run a maid service that offers online booking, online booking is a little more complicated than just getting someone to complete an only contact form because it requires a credit card, however we able to leverage this in our ad copy to stomp on the competition.
Campaign WIN!
Canadian campaign, 30 days cost per conversion with Online Bookings and Calls Over 30 Seconds, and View Throughs (calls through display ads). Total Cost Per Conversion $ 15.16 for March 2019.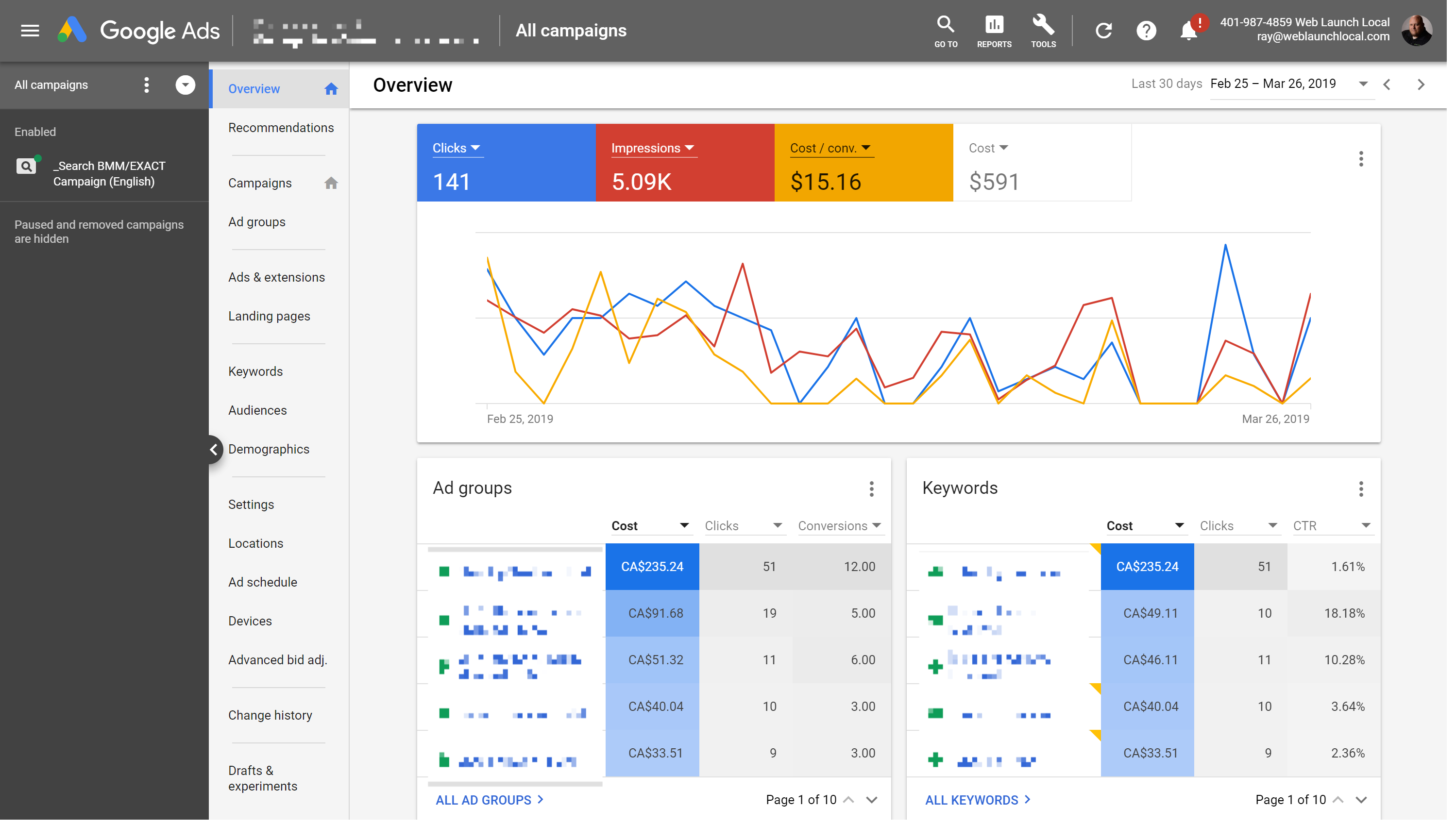 US Campaign (Local) in a Medium market. The last 30 days, 1500 monthly ad spend, leads are 20.64 each for March 2019.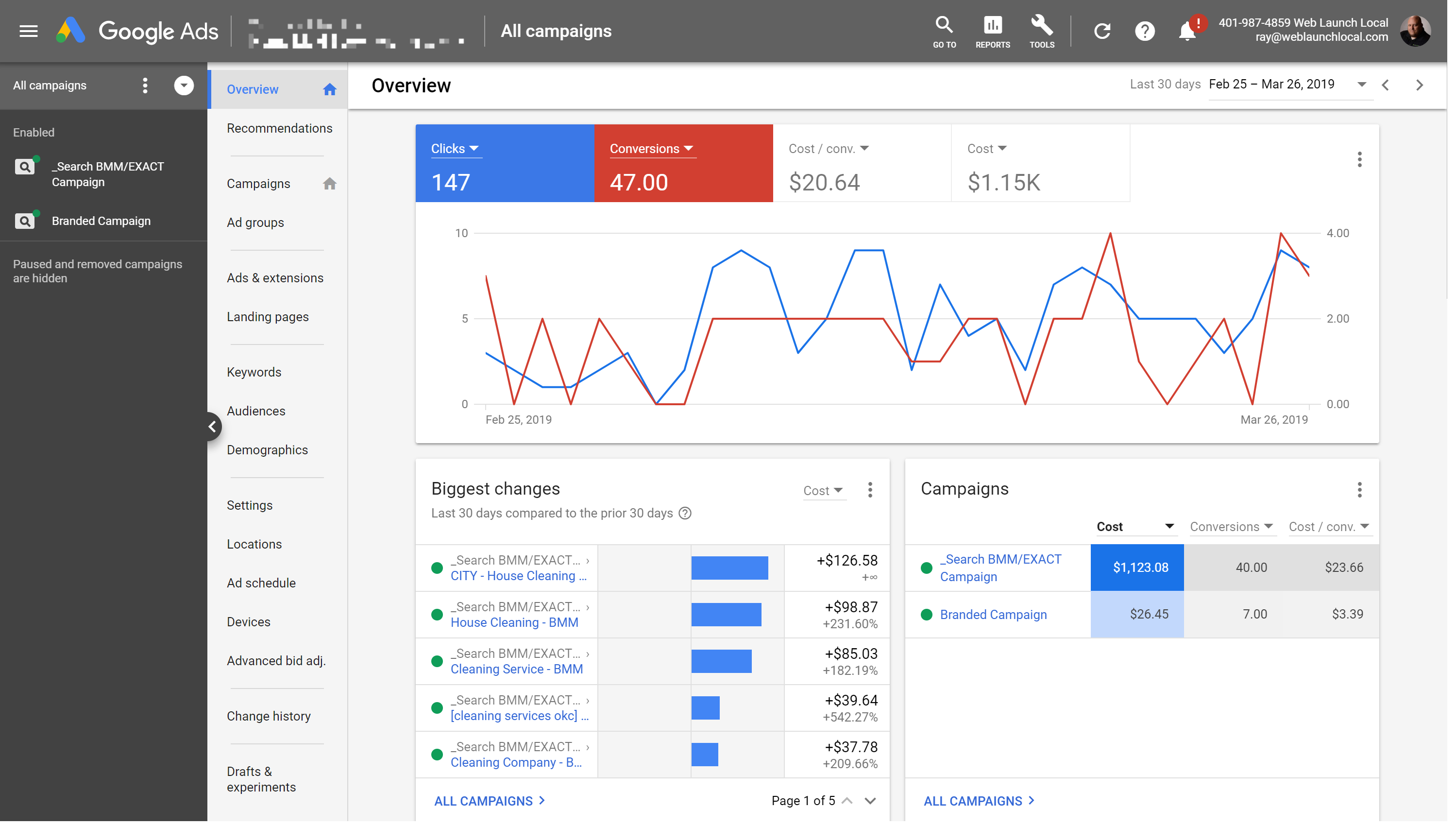 US Campaign (Local) Major market. The last 30 days, 2500 monthly budget. Leads are 31.19 each for March 2019.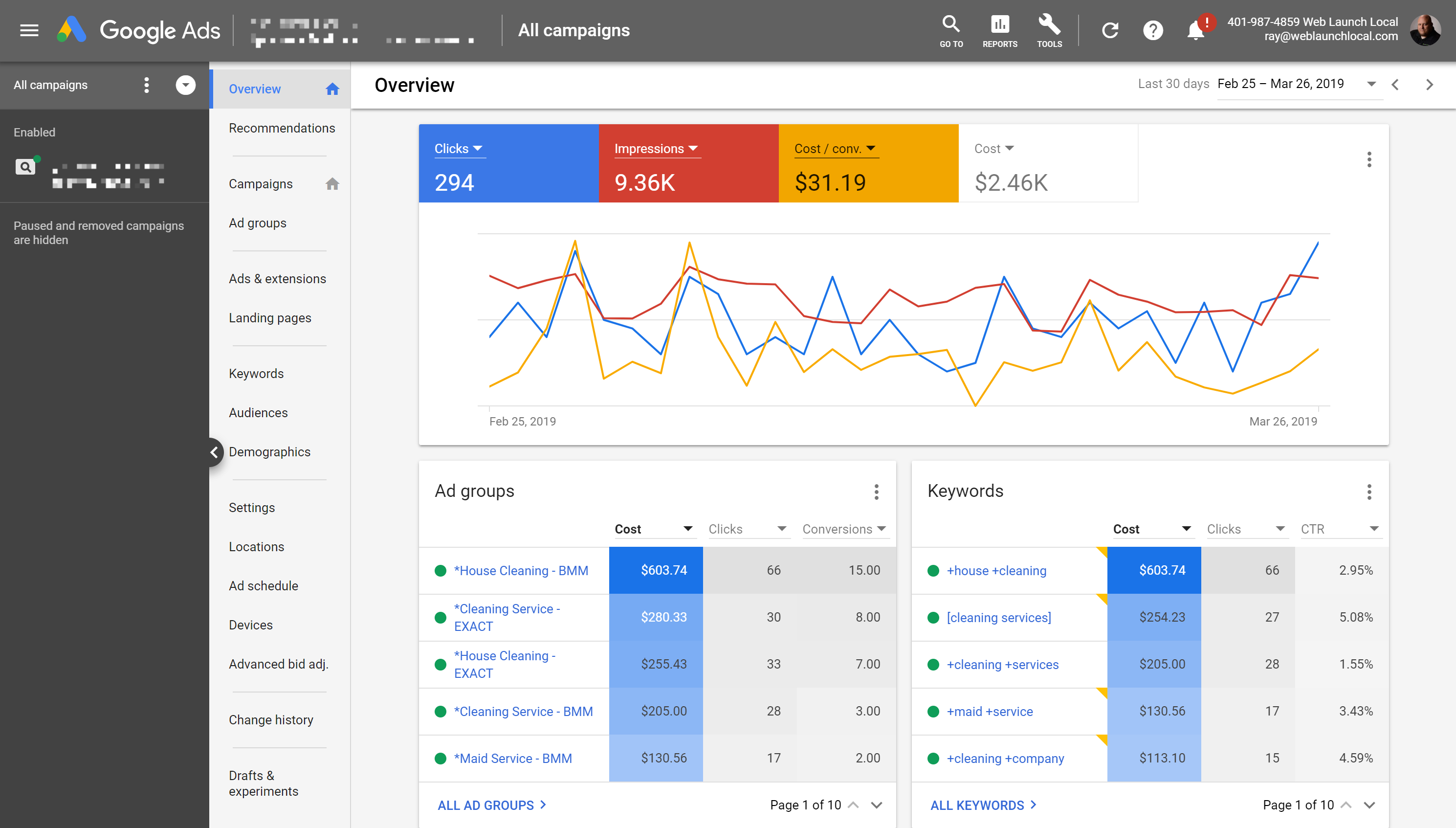 It can happen when you continuously work in your campaign, track all conversions and phone calls while using landing pages, fine-tuning your marketing message and relevancy to your client's search.
Here are the takeaways:
Key Performance Indicators (KPI's) are needed when managing your campaign.
1. Click Through Rates (CTR) Google Says anything over 1% is good, and we believe there is no magic answer, though it's a good baseline we suggest you monitor this and find what works best you. Historically the higher the CTR the better the ROI for a campaign. We try to stay between 2-10% + for our campaigns.
Here is what you should be watching CTR's on:
• Keywords
• Ad Groups
• Campaigns
• Ad Copy
2. Track Everything in AdWords, not just in analytics because you have to pause ads, and keywords that don't work, and those conversion needs to show in Google AdWords to do that, always testing tracking.. calls, and online bookings.
3. Your landing page matters, same rules apply to the home page if that's what your using. Make sure the little things in the ad copy are relevant to your landing page. example: if your ad copy says, Highly Recommended make sure you have an example of that when they land on your landing page.
4. Track your phone calls, you don't need a special number to do this… Google AdWords has the ability to track calls from Ads (without clicking the ads) calls from website (when someone calls after they land) and really you should be recording them as well. Click to calls, for mobile, and the new extension option of "Text Message Quote Request" We use a service called Callrail for this and you can listen to them directly in our real time marketing dashboard.
side note on calls, we have found by recording calls that for Maid Services if you have any kind of messaging system prior to being prompted for a departmental extension, a lot of time people will just hang up. My thoughts are because they want to speak with a real person right away so we suggest to ring directly to live person for maximize your conversions.
5. If you're doing display ads, most conversions are recorded as view-throughs meaning the ads copy displays (not clicked) while the phone call happens, and is not tracked as a conversion even though it is.
Often Unknown Benefits: BRANDING
The common consumer needs to see a brand 3 separate times before they begin to trust you and your company, AdWords is a huge upside for branding your business.
There are also other benefits to AdWords, like organic CTR.. if you're already ranking organically as well as the maps you can own the first page of google showing your business 2 or 3 times, that will increase the organic CTR (non paid) lead by using paid traffic and that equals FREE CLICKS!
Yes, you can track this. You have to have your webmaster tools added to your Google AdWords account, and under the dimensions tabs > select: Paid & Organic Report
Here is a overview of what our marketing dashboard looks like, our clients are able to log into this and see where they stand with any services that we manage.
Web Launch Local Dashboard Overview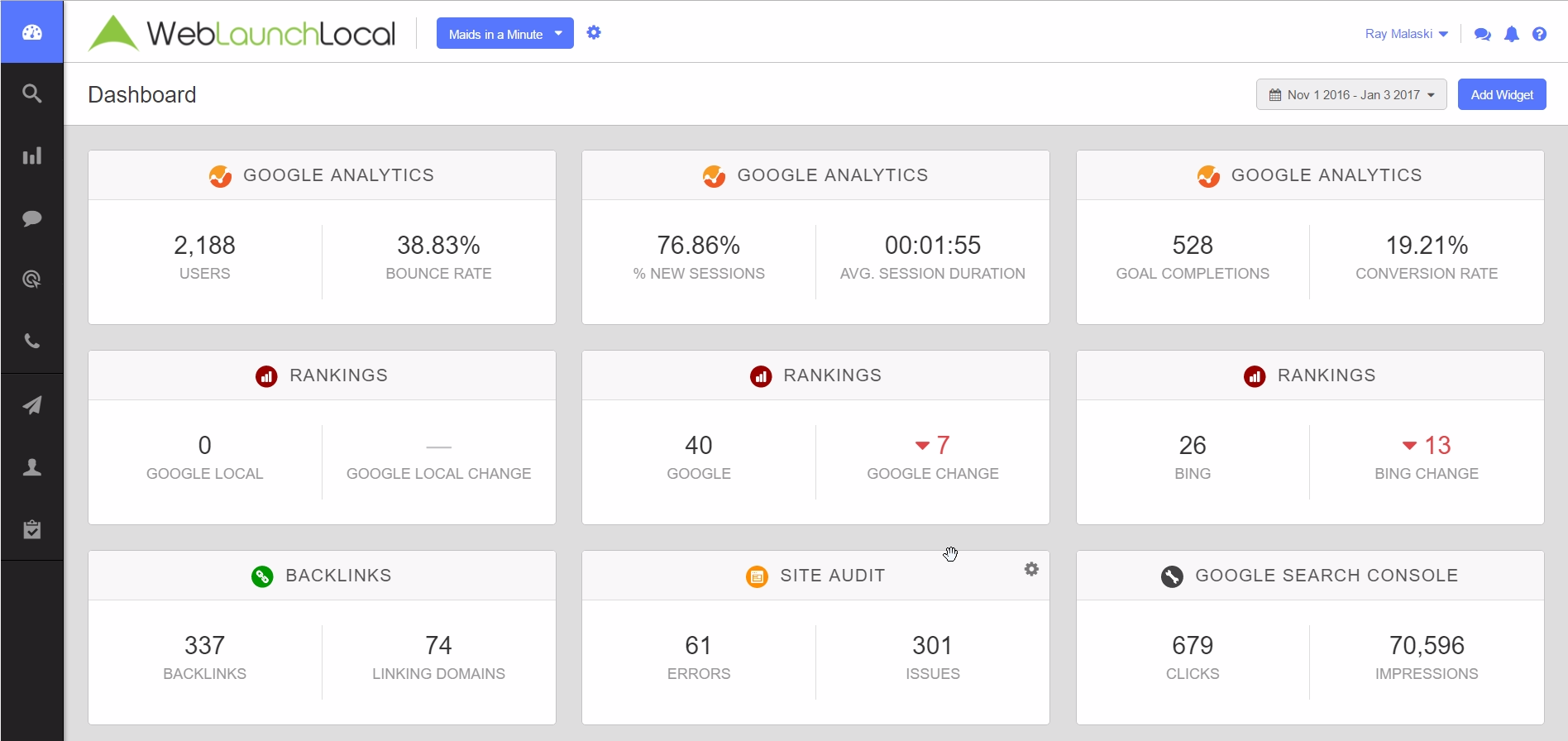 If you interested in setting up and highly profitable AdWords Campaign for your business, Web Launch Local is here to help, contact us for your free market analysis today.
Tags: Maid Service Marketing